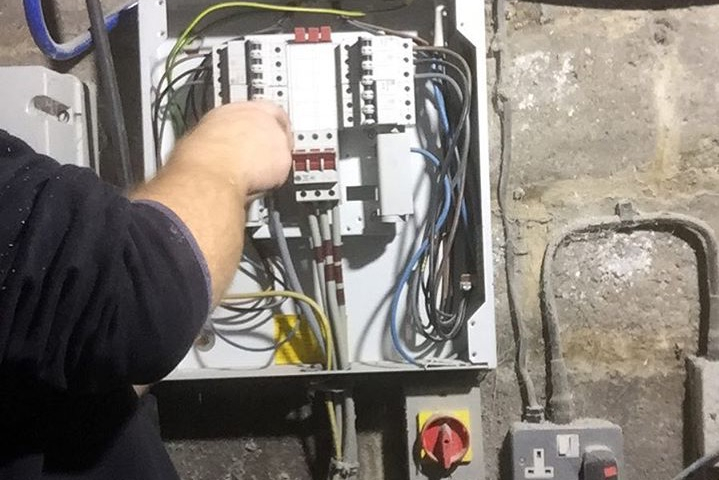 Neil has been back to some of his old tricks lately – helpful tricks though! The emergency electrician of choice for many of Hampshire's hotels has saved the day for guests at a Travelodge over the weekend when he was called out to fix some lighting issues. In the past Neil has ensured guests, mostly sleeping blissfully upstairs unaware of any problem, awake to hot water, cooked breakfasts and light when at times in the night it may have looked rather unlikely…
Neil has also been connecting a new 3-phase supply at a leading CNC machining manufacturer based near Marwell (pictured), fixing a bathroom extractor fan at a flat in central Winchester and upgrading the lights at a local church in Waltham Chase. He popped back to an old favourite, Josie's in Bishops Waltham to install a new macerator in the kitchen for this popular café and wine bar – the sarnies and coffee are so good here Neil needs to encouragement to visit.
We work on such a diverse range of electrical emergencies every week in residential homes, businesses, places of worship and building sites – whatever your emergency and no matter wat time of day or night, make sure you call Neil's Electrical Services.
Neils Electrical Services are also on Instagram now as well as Twitter and Facebook (getting very social!) – follow neilselectrical for updates on our latest adventures while Neil saves Hampshire from its electrical emergencies.