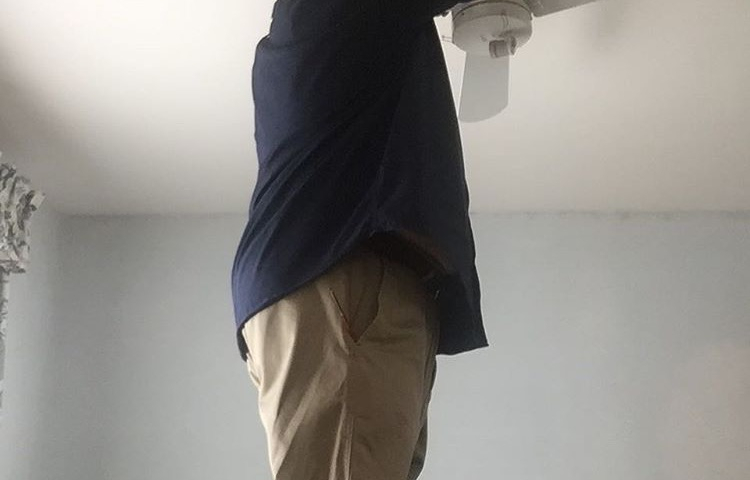 Neil has been delighted by the arrival of some proper summer weather, and has broken out the shorts for the first time this year. Please don't let that discourage you from calling him out if you do have any kind of an electrical emergency though, it's not that scary! As a result of the warmer weather we've been to two different properties to fiddle with ceiling fans, one to install the fan and the other to fix the electrical supply which had stopped working over the winter months.
Neil also completed his work with the new Josie's cafe in Winchester – how fantastic to be able to enjoy their wonderful food and drink in Bishop's Waltham and Winchester! No need to pack a lunch if we're heading that way.
Neil has been to Fairthorne Manor YMCA to carry out some general electrical maintenance ready for a busy summer of school and youth group visitors. This is a lovely place to carry out some work with 111 acres of park and woodland bordering the River Hamble. And finally Neil has visited CNC Polystrene to install air conditioning to the premises. Again, rather timely given that the sun has finally decided to appear! Hopefully their staff will be able to work more comfortably on hot and sticky days thanks to Neil's handwork.