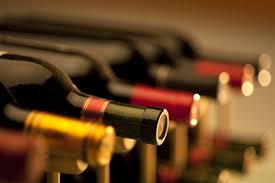 We have been delighted to be asked back to Josie's in Bishops Waltham to start installing some new display lighting. They needed it to start showing off their excellent range of wines that are now available to buy there – we'll be back when we are off duty to sample them! Josie's do a fantastic range of food and drink so make sure you check them out if you are in the area – its not a bad place to be working for a few hours.
We had a slightly quiet week after that – good to know that the residents of Hampshire are not suffering from too many electrical emergencies – but Neil did see the return of an old and somewhat odd issue. Another wayward slug had found himself stuck at the back of a socket in the entrance porch of a home! The poor thing had met a very sizzling end, but thankfully there was no lasting damage done to the socket or the electrics.
Finally, Neil was called to a houseboat in Southampton which had a plug socket screwed directly into a plywood wall with no back box. This could have ignited at the slightest spark, and although the fire would have been contained to the boat (and probably gone out quickly once it started to sink!) the owner would o doubt have been less than happy with the result. A proper plug and back box was installed and the houseboat will stay afloat for a few years to come! We cannot reiterate enough how important it is to use a good & experienced electrician.